The secret behind the Gold Bond Encased Coil Series is the individually wrapped encased coils. Designed to move independently, the encased coils not only conform to every curve and contour of your body but they help to eliminate partner disturbance and motion transfer. Each coil is made of 6-turn, 14-gauge tempered steel for exceptional resilience.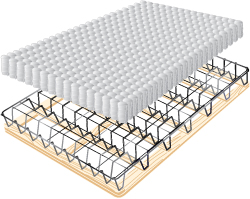 800 Encased Coils with Steel Edge Supports for Outstanding Support
Imported Matelasse Fabric Quilted to Two Pieces of 2" Fiber with Wool and Silk
10-year Warranty
Gold Bond is constantly developing new sleep products. Not all products are listed on our web site. Please
contact us directly
at anytime for new product information.
Stretch Knit Fabric
Deep-quilted top panel with 4" Polyester Fiber, Cotton Fiber and Super-Soft Foam developed for luxurious feel and breathability
2" Super Firm Foam Just the right combination deepens surface comfort and long-lasting resiliency
Polyester Insulator Pad Enhances thermal qualities and extends mattress life
800 Encased Coils Steel edge supports ensure outstanding support and reduced motion transfer
Ultra-firm Support Foam adds deep structure stability
Limited-Deflection Box Spring for deep-response stability and long-lasting durability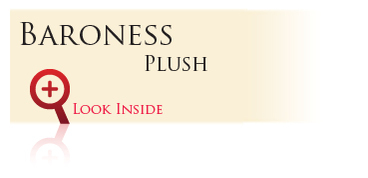 Stretch Knit Fabric
Deep-quilted top panel with 4" Polyester Fiber, Cotton Fiber and Super-Soft Foam developed for luxurious feel and breathability
2" Super-Soft Foam Just the right combination deepens surface comfort and long-lasting resiliency
Polyester Insulator Pad Enhances thermal qualities and extends mattress life
800 Encased Coils Steel edge supports ensure outstanding support and reduced motion transfer
Ultra-firm Support Foam adds deep structure stability
Limited-Deflection Box Spring for deep-response stability and long-lasting durability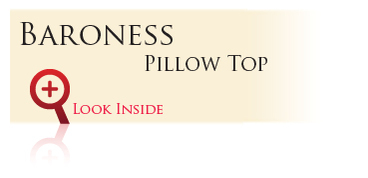 Stretch Knit Fabric
Deep-quilted top panel with 4" Polyester Fiber, Cotton Fiber and Super-Soft Foam developed for luxurious feel and breathability
2" Super-Soft Foam Just the right combination deepens surface comfort and long-lasting resiliency
Polyester Insulator Pad Enhances thermal qualities and extends mattress life
800 Encased Coils Steel edge supports ensure outstanding support and reduced motion transfer
Ultra-firm Support Foam adds deep structure stability
Limited-Deflection Box Spring
Plush Soft Foam Support Layers are Covered with Natural Cotton
Real Steel Limited Deflection Box Spring
Firm Foam Support Layers are Covered with Natural Cotton
Real Steel Limited Deflection Box Spring